SmartWings Motorized Drapery Rod Kit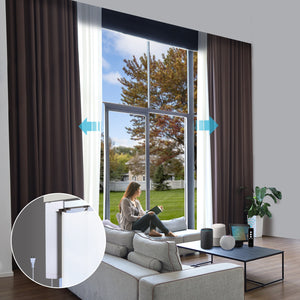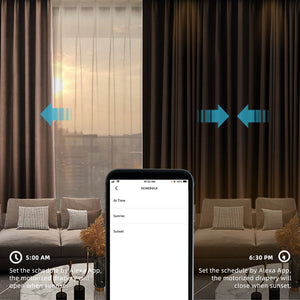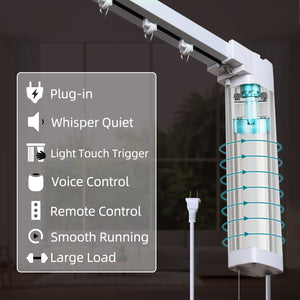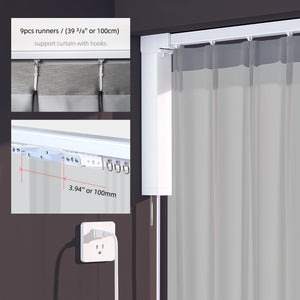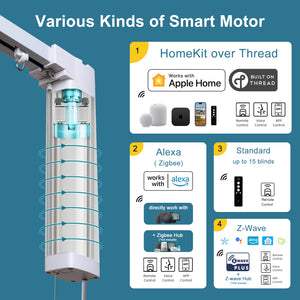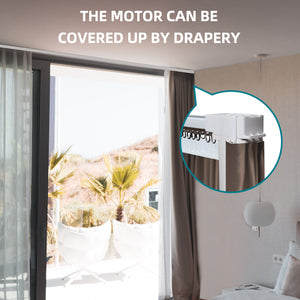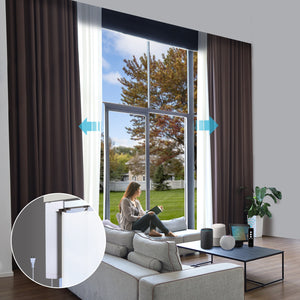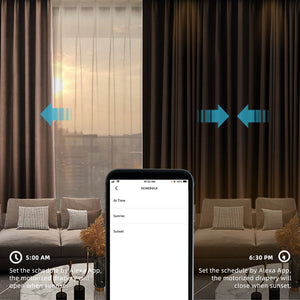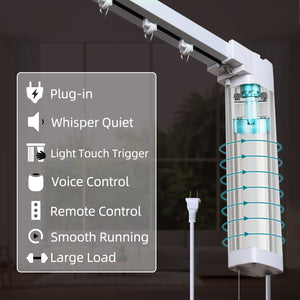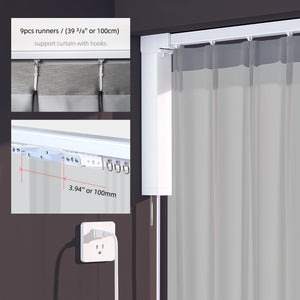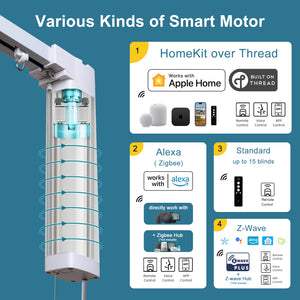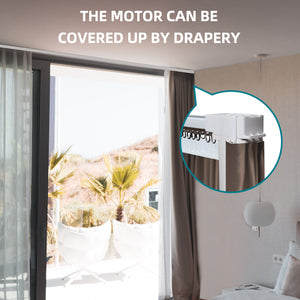 Motorized Drapery Tracks
Enjoying the morning sunshine and breeze, SmartWings motorized drapery gives you a new feeling of home decoration.
Smart Control
With a single remote control, free smartphone app, or smart link, you can control your drapery easily. Pair your drapery with a smart home device like HomeKit, Amazon Alexa or Google Assistant, and more, to use voice commands to adjust your drapery.
Ceiling / Side Mount installation & Customized drapery Track
Our track is custom cut to fit and it's very easy to install. Depending on where you install, it can be ceiling-mounted and side-mounted.
Motor Advantages
Plug-in option
Gentle start and stop
Hand-push/pull to start
Powerful and quiet motors, super load-bearing, as low as 33dBA when the motorized drapery system is working
Automatic begin-end position setup
Smart-home integration (controlled by phone app, Amazon Alexa, Google Home, Apple HomeKit, SmartThing, and more)
The motorized system will stop to protect itself in case of hindrance, over-load
Low power consumption
The Motor Can Be Covered Up by drapery
Don't worry about the unsightly motor, it will be hidden by the drapery with a small accessory.
Customer Reviews