SmartWings Motorized Blackout Cellular Shades Hazel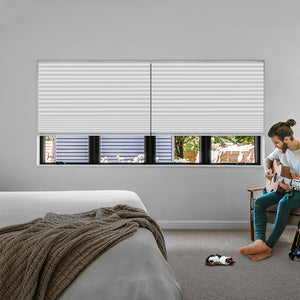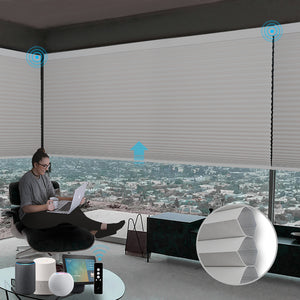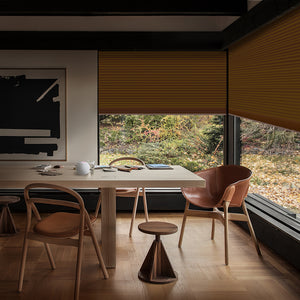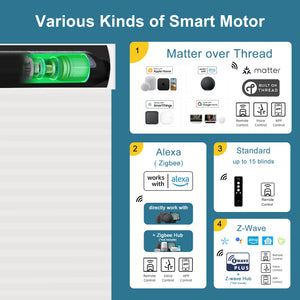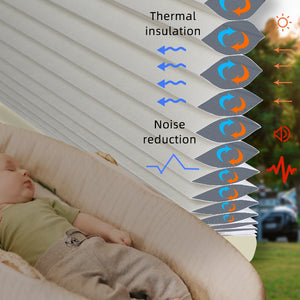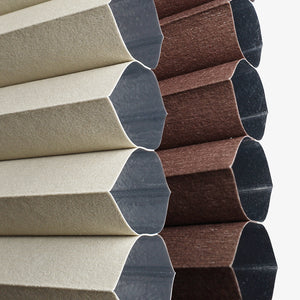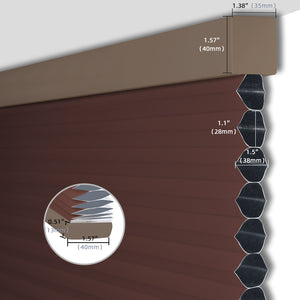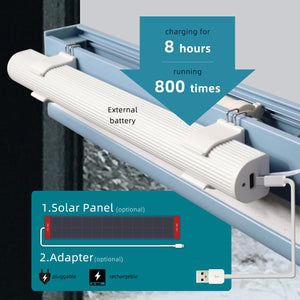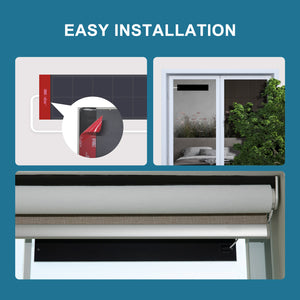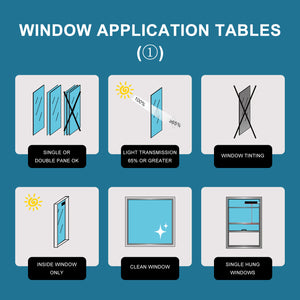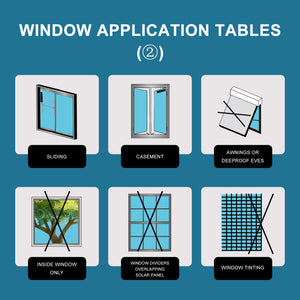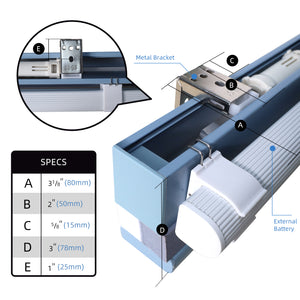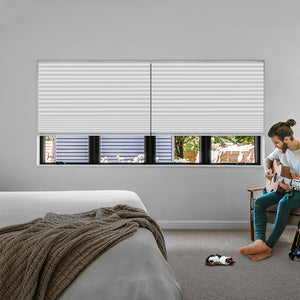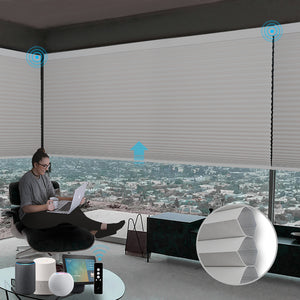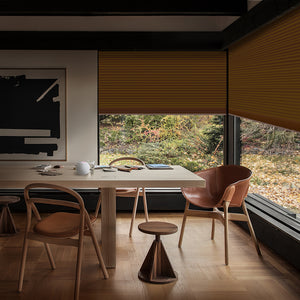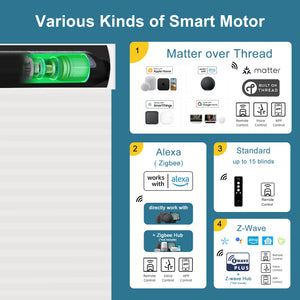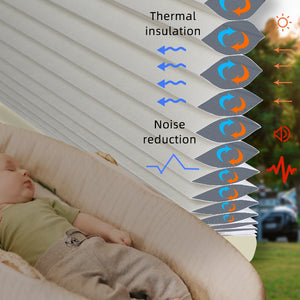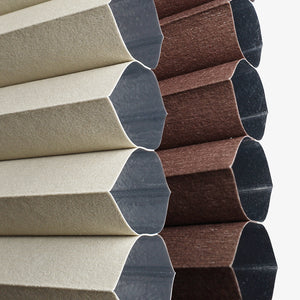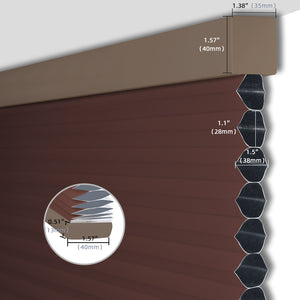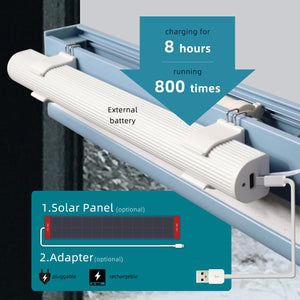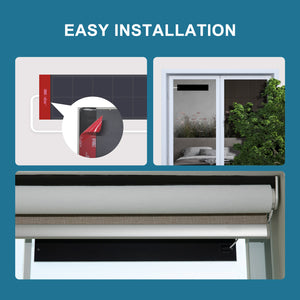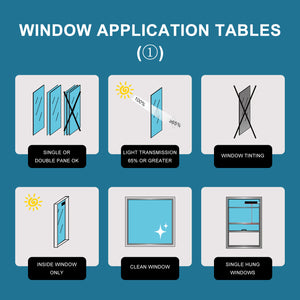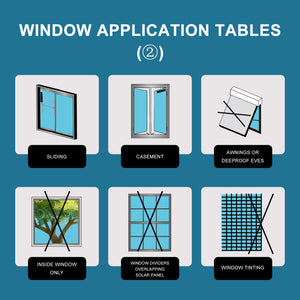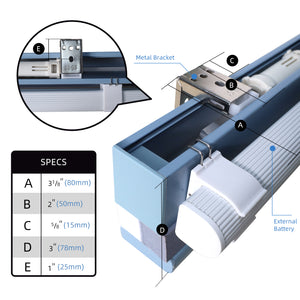 Honeycomb Blinds, Smart & Heat Insulation
When light is captured in the most beautiful way, a feeling of pure comfort is created. Honeycomb Shades perfedtly diffuse light and provide extraordinary, energy-efficient comfort throughout your home - no matter the season.
SmartWings motorized cellular shades can help prevent unwanted temperature loss or gain through your home's windows. Using smart motor for intelligent operation and automation of your shades will optimize energy efficiency within your home and help reduce your heating and cooling costs year-round.
Hands-Free Voice Control
Use simple voice commands to start a day, open or close the blinds without having to get up, or even change the scene in your dining room to create the perfect ambiance. SmartWings honeycomb shades compatible with Amazon Alexa, Google Assistant, Apple HomeKit, etc.
App Control
With the app you can create scenes and set times to automate shades. Automatically wake up to daylight, save energy through climate control and create the perfect atmosphere at any time. By connecting SmartWings honeycomb shades with your smart home ecosystem, improve the quality of your daily life, and define your unique home tastes and beautify your living space.
Remote Control
The Multi-channel remote control can control at most 15 blinds separately. If you choose 0 channel, it will control all blinds connected to this remote up and down together.
Safe For Child
SmartWings use quite motor, automatic lifting without chain or cord,and our fabric is heat insulation, noise reduction, providing a comfortable environment for children.
Safe To People
Our fabric of smart honeycomb shades is flame retardant and has no harmful chemicals and use non-toxic materials in it, so it can even be used indoors and around children.
More Fabric Options
Shades For Room
SmartWings shade provides a fashion-forward style, privacy, and light blockage for peaceful sleep. Insulation and noise reduction. Not only are these shades great for day sleepers, they are also ideal for media rooms because they will dim the room and keep the sun's glare off your screens. Cordless design friendly to your home environment, children and pets.
Various Motor Options
3 kinds of smart motors are available. Standard smart motor is available to meet simple control needs. Alexa smart motor can be compatible with 5 versions models, including Echo Plus 2nd Gen, Echo Show 2nd Gen, Echo Studio, Echo Show 10 and Echo 4th Gen. If needed, it can also be connected with Google via Zigbee Hub. It is available as a foundational layer of security for your smart home.
Large-Capacity Battery
Motorized Roller Blinds with 2200mAh Lin-ion rechargeable battery, blind motor can be used for 4-6 months after full charged. When there is no electricity, you can use USB plug charging cable, it is much more safe and applicable. Suitable for living room, bedroom, study room, restaurant and business area.
Made-To-Order
Motorized Blackout Window Shades is custom made. Please custom a unique shade for your room now. Then follow the guidance to choose your blind size. Please check mail reconfirmation messages within 24 hours, order will proceed if we don't get reply in 48 hours. 3-5 business days for custom production, 5-8 business days for shipping.
Super Quiet & Powerful Motor
Motor of blind is super quiet <35dB with large torque and maximum load-bearing 5KGS. SmartWings offers a 24-month warranty on motors and controls. Any damage or fails of motors or controls in the first year, we provide repair or replacement free of charge. You do not need to worry too much about the quality issues.
Customer Reviews