SMARTWINGS 85% Blackout Motorized Zebra Shades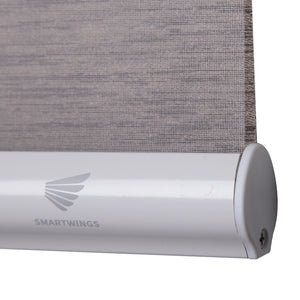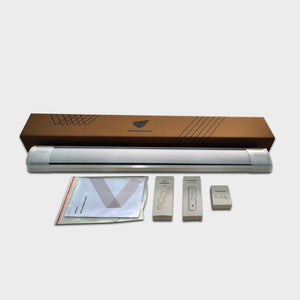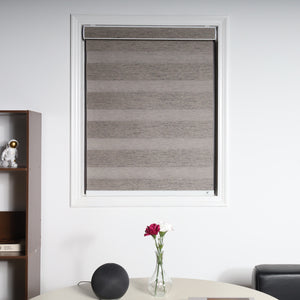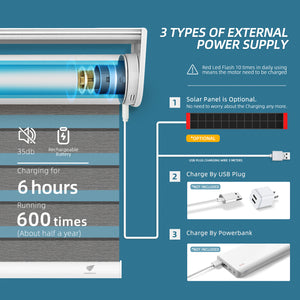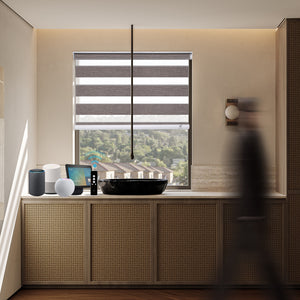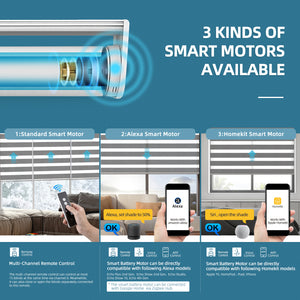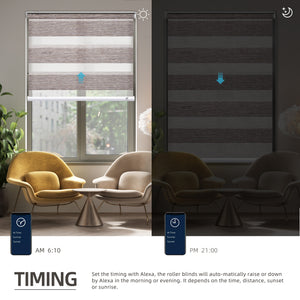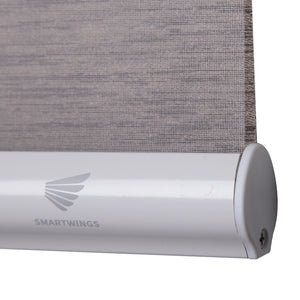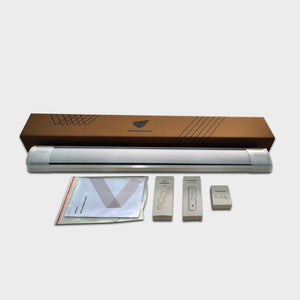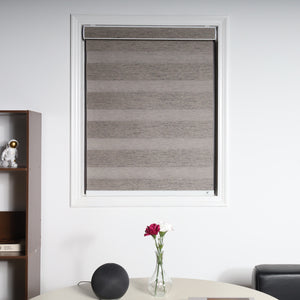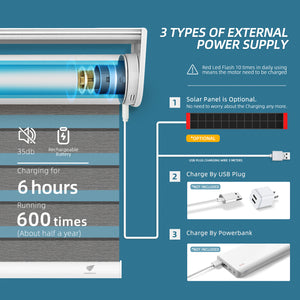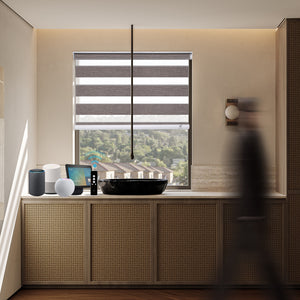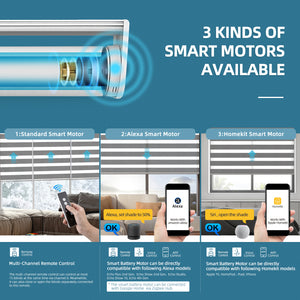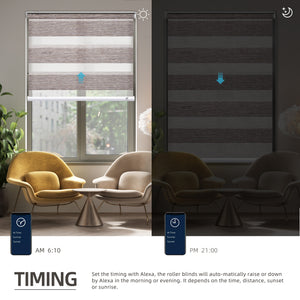 Zebra Blinds, Smart & Easy
Zebra shades are the most popular shading product in the world. SmartWings motorized roller shades have an integrated battery that is USB-C rechargeable, it is much more safe and applicable. Suitable for living room, bedroom, study room, restaurant and business area.They can be installed easily by yourself. Control and automate your smart shades by smartphone, smart speakers or remote.
Hands-Free Voice Control
Use simple voice commands to start a day, open or close the blinds without having to get up, or even change the scene in your dining room to create the perfect ambiance. SmartWings shades compatible with Amazon Alexa, Google Assistant, Apple HomeKit, etc.
App Control
With the app you can create scenes and set times to automate shades. Automatically wake up to daylight, save energy through climate control and create the perfect atmosphere at any time. By connecting SmartWings shades with your smart home ecosystem, improve the quality of your daily life, and define your unique home tastes and beautify your living space.
Remote Control
The Multi-channel remote control can control at most 15 blinds separately. If you choose 0 channel, it will control all blinds connected to this remote up and down together.
Safe For Child
SmartWings uses quiet motor, automatic lifting without chain or cord. No need to worry about children playing with curiosity to pull the rope and entangle body.
Custom Size
Transform your new house into a home with made-to-measure blinds. You can customize the proper size,, and different kinds of window treatments for your home.
More Fabric Options
Functional Motors & Smart Control
3 kinds of smart motors are available. Standard smart motor is available to meet simple control needs. If your Alexa is Echo Plus(2nd Gen)/ Echo Show(2nd Gen)/ Echo Studio/ Echo Show 10(3rd Gen)/ Echo(4th Gen), the second motor is recommended since it can connect with Alexa directly. If needed, it can also be connected with Google home via Zigbee Hub. It is also possible to connect with Apple TV, homepod, ipad or iphone via Homekit smart motor.
Unique Design
Zebras are dual-layered shades that enable you to easily switch between sheer and privacy. Simply pull the shade slightly for sheer, to enjoy beautiful light effects and the outside view, and for privacy, to create peace of mind in your home. Their unique zebra stripe design allows you to raise the shade for a fully open view or lower the shade and position the stripes to the amount of light and privacy you desire.
Made-To-Order
Motorized Blackout Window Shades is custom made. Please custom a unique shade for your room now. Then follow the guidance to choose your blind size. Please check mail reconfirmation messages within 24 hours, order will proceed if we don't get reply in 48 hours. 3-5 business days for custom production, 5-8 business days for shipping.
Easy Installation
All hardware and instructions included. This zebra shade adopts specially designed buckle, only need a straight line positioning and 4 screws. With ultra-low voltage, it can be assembled by yourself and no need to pay additional fees to require the electric worker to install. Suitable for living room, bedroom, study room, restaurant and business area.
Large-Capacity Battery
Motorized Roller Blinds with 2200mAh Lin-ion rechargeable battery, blind motor can be used for 4-6 months after full charged. When there is no electricity, you can use USB plug charging cable, it is much more safe and applicable.
Customer Reviews