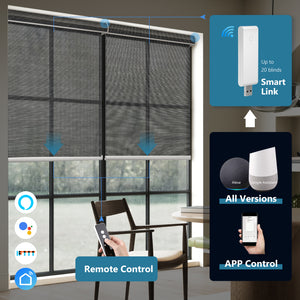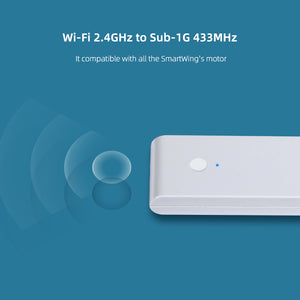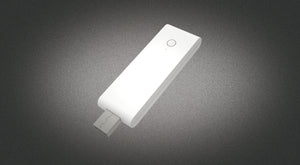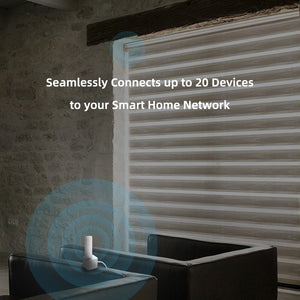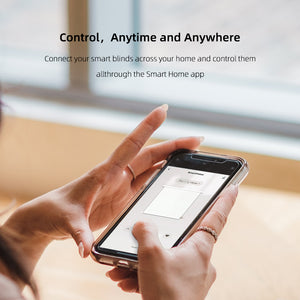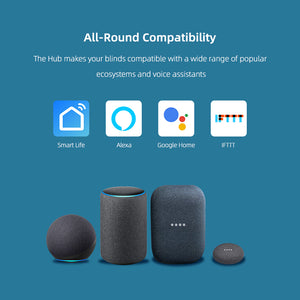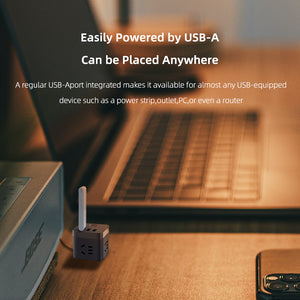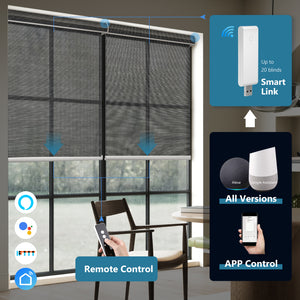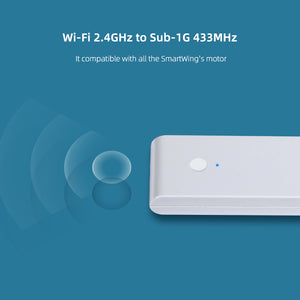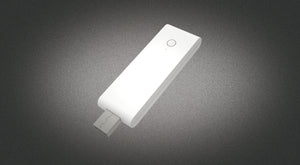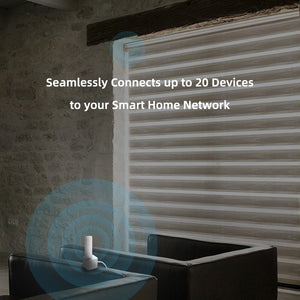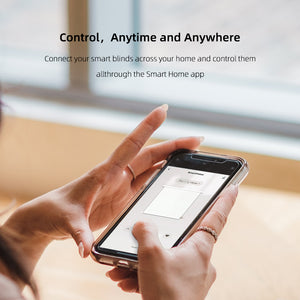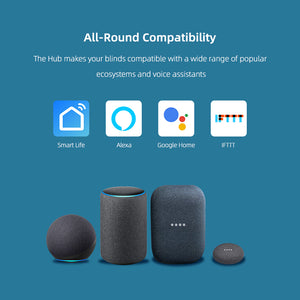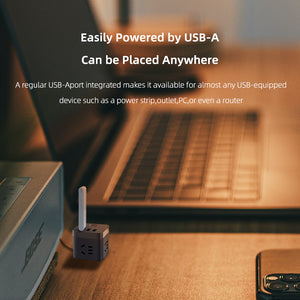 Technical Details:
5V 1A (USB Type-A )
2.4GHz Wi-Fi, 433.92MHz
0C ~ 40C
L93.2 x W28 x H10 (mm)
Max: 20 Smart Motors (Compatible with all the motors)
Additional Information:
The Smart Link offers convenient control of Radio Technology SmartWings motorized solutions with a smartphone, tablet or with your own voice! It consists of a simple plug-in device that's quick and easy to set up, and a free app that transforms your experience with SmartWings motorized solutions. Use simple voice commands with Amazon Alexa or Google Assistant to adjust your motorized window coverings, hands free!

The Smart Link is certified by Amazon and Google to work with Amazon Alexa and Google Assistant smart home devices. Control your SmartWings motorized blinds, shades, and other window coverings with the sound of your voice. It also support automation setting. Schedule your life.

With Smart Link, you can control up to 20 individual motorized solutions or 20 groups of motorized solutions using just ONE Smart Link, device. Create custom schedules and scenes for just one zone or your entire house, using the same app for all SmartWings  blinds, shades, and other motorized window treatments. (Smart Link range is approximately 25-35 feet. SmartWigs generally recommends one Smart Link device per room in your home.

Smart Link makes it easier to help reset your Circadian rhythms by creating schedules to open your motorized blinds and shades in the morning. Wake up naturally to sunshine and your daily dose of Vitamin D! As you move through your day and start squinting from the sun glare on your computer screen, use the Smart Life app to adjust your motorized window treatments for less glare, less eye strain, and a more productive work day.
Customer Reviews