Motorized Shades for Child Safety
Motorized Shades for Child Safety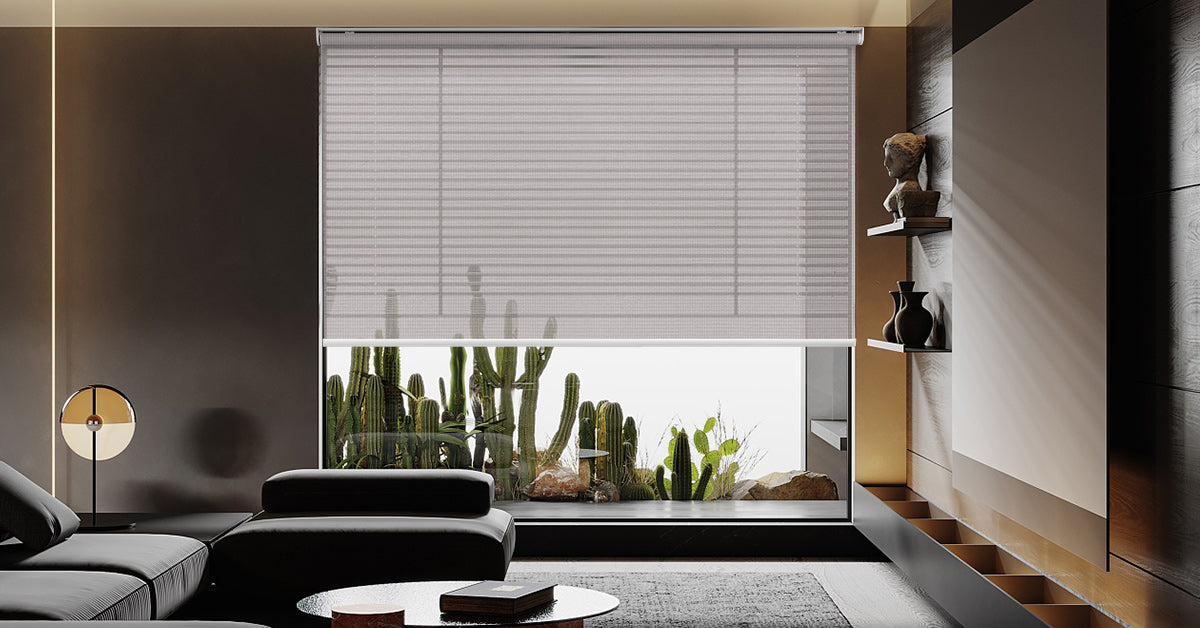 Having kids at home is a true blessing. However, you need to pay extra attention to ensure their safety. Every house has places and points which impose threats to children. Corded shades and blinds are in those points. Both of these can be lethal for children and pets.
Children and pets can tangle themselves into corded shades and blinds. This thing can be life-threatening for them. To avoid this danger, people now prefer cordless shades and blinds for their windows. We, at SmartWings, offer motorized roller shades and blinds. These blinds ensure your child's safety. Moreover, our roller shades are cordless and don't impose any danger to children and pets.
We know that your child's safety is your priority. But, you don't want to compromise on other things as well. Other essential things include trending design, technological advancement, and high-quality fabric.
Keeping all these points on priority, SmartWings offers Motorized Roller Shades to meet your requirements. These roller shades are not only perfect when it comes to child safety, but they are also extraordinary in every other aspect.
Motorized Roller Shades
Roller shades are the most commonly used shades in the world. Due to their simple yet attractive design and safety features, they are a part of almost every household. SmartWings Motorized Roller Shades are equipped with all the latest features to put them on the top. You can use them everywhere, including the bedroom, study room, hall, and office. Here are the details of their main features.
Child and Pet Safety
The first and foremost essential feature of Motorized Roller Shades is high-end safety for your children and pets who roam around the house.
SmartWings uses an automatic lifting feature in its Motorized Roller Shades. It doesn't include any chain or cord. This feature ensures child safety as cordless shades don't impose any threat to children. They can tangle themselves into shades and blinds, and nothing dangerous will happen to them.
Aside from this great feature, the Roller Shades have a quieter motor that doesn't create noise pollution at home.
Both of these features make these Roller Shades a perfect choice for all the moms out there.
Voice Control
With the latest advancements in the field of the Internet of Things (IoT), many things at home and offices are now controlled through voice commands. SmartWings Motorized Roller Shades are compatible with the renowned voice assistants applications like Amazon Alexa, Google Assistant, and Apple HomeKit.
You can integrate your blinds with the supported smart motors like ZigBee Smart Motor for Google Assistant, Alexa Smart Motor for Alexa, and HomeKit Smart Motor for Apple HomeKit.
App Control
SmartWings app control features take everything to a whole new level. You can automate shades according to different timings with the app.
The shades will open and shut according to the set timetable. This automation will take you away from regular manual inputs.
Moreover, there are features like climate control. This feature not only creates a perfect atmosphere but also saves energy.
So, connect your SmartWings Motorized Roller Shades with your smart home ecosystem and get a completely different experience.
Remote Control
SmartWings controlling features haven't ended yet. It also facilitates its user with a remote control option. Although the voice control options cost you extra money, the remote control option comes in its standard version.
These Motorized Roller Shades come with a standard Smart Motor. It also features a multi-channel remote control that can control 15 blinds separately. Selecting the 0 channels will activate all the blinds through remote access.
The list of safety and control features ends here. However, our Motorized Roller Shades have much more to offer in terms of top-notch design, high-quality fabric, and a large battery capacity to work flawlessly for continuous months. Read out the below features to know more about this product.
Attractive Design
Our Motorized Roller Shades are as good in design as in safety and control features. There are six color options. These options include white, smoke, rock grey, cream, biscuit, and midnight. You can choose any colour which fits perfectly with your interior design.
Aside from the wide color range, SmartWings also uses high-quality fabric for its shades and blinds. You can either choose the normal valance or get the aluminum cassette with decor fabric to make your blinds more attractive.
That's not over yet. SmartWings even gives you a choice in mounting the shades. You can either select the inside mount or outside mount option to fix your blinds on the windows.
Custom Size
SmartWings offers you the premium facility to go for custom-size blinds. This feature lets you transform your home the way you wish to have it.
Visit our websites and select any shade. Once you click on the product, you will be redirected to the product page. Here, you can manually input your preferred width (whole inches, fractional inches) and height (whole inches, fractional inches).
Ultraviolet Rays Protection
SmartWings Roller Shades are known for providing complete protection against UV Rays. If you want to protect your family, your pets, or your floor from direct sunlight exposure, you can simply buy our roller shades. These shades will provide the ultimate protection that you're looking for in shades and blinds.
Dual Rollback Options
There are two rollback options available in our Motorized Roller Shades. One is the standard rollback side. In a standard rollback side, the rod revolves anticlockwise while lifting the roller shades. On the other hand, the reverse rollback side works in the opposite direction.
Long-lasting Battery Life
With a massive 2200mAh Li-ion rechargeable battery, our Motorized Roller Shades can work for 4-6 months after a full charge.
It also contains a USB Type-C port for charging. So, you can even recharge it when there's no electricity. This USB charging option is much safer than the other regular charging options. You can use these shades everywhere, especially in the kids' room.
SmartWings Motorized Roller Shades are a complete package if we review them from multiple perspectives such as safety, accessibility, and attraction. You can even have a 100% blackout with this product if you like darkness in the room.