Make Your Living Room More Livable With Motorized Shades
Make Your Living Room More Livable With Motorized Shades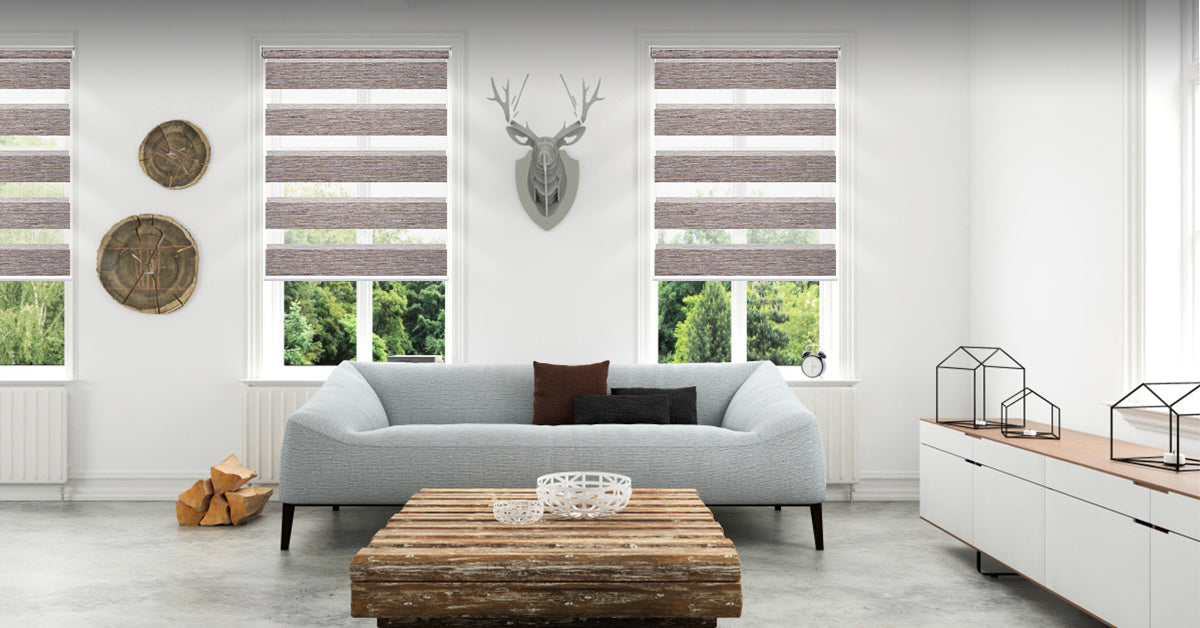 Not so fun fact: before the late 19th century, the living room was often referred to as the "death room" because it was the place where many families held funerals in their own homes. Luckily, the modern living room is a much more cheerful spot, where we spend time with our loved ones every day, but motorized shades can make the living room even more lively.
As one of the most well-used spaces in the home, it's important that the living room is comfortable and, well, livable. Many modern living rooms feature large windows, and as much as we love to let in the light, it can also be a bother. Trying to watch television in a room brightly lit from the sun is nearly impossible, as it sheds a frustrating glare on the screen that can cause eye strain. Though nighttime brings a reprieve from the sun's glare, it presents its own problem—without the right curtains, people will be able to see directly into your home!
Luckily, SmartWings blackout motorized shades solve all of these problems, addressing the issues that come with modern interior design. Here's why you should consider installing SmartWings motorized window shades in your living room:
 1. Blackout motorized roller shades prevent screen glare.
It's well known that bright lights and screen glare can cause eye strain, which is why SmartWings' motorized shades feature tightly-woven materials in a number of colors that offer 100% blackout protection from the sun when closed. No more pesky glares and the ghastly eye strain headaches that follow! As customer Gloria E. said in her review, "It is in a living room where we watch television and the sun sets through the window... the blackout is superb! Well done."
 2.SmartWings motorized shades can windows of every size.
It can be difficult to find the perfect window coverings for floor-to-ceiling or oddly shaped windows. Luckily, every single order placed is made-to-order, just enter the exact width and height of the window size to get the perfect fit for your SmartWings shades. No more unsightly curtain gaps!
3. Motorized roller shades make it easy to open and close inaccessible windows.
If your home has high ceilings, it's likely that you have a few windows that are difficult to reach without a ladder. SmartWings motorized shades are controlled by a remote or by smart home systems, like Amazon Alexa or HomeKit, making it easy for you to open and close shades on difficult to reach windows with just the touch of a button or by asking Alexa to do it for you—no fumbling with dangerous blind cords. Customer Craig C. purchased the SmartWings motorized blackout shades for this exact reason, saying, "I ordered the blackouts for my living room and a very high, unreachable window in our stairwell…[Now] I can close them from the comfort of my sofa whenever I want."
Still not sure if motorized roller shades are right for your home?
Though SmartWings blackout motorized shades are a great choice for any home, don't just take our word for it! Check out our reviews to see what real customers have to say.